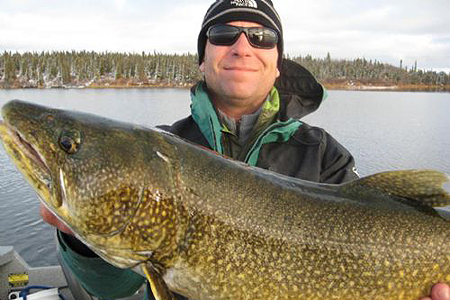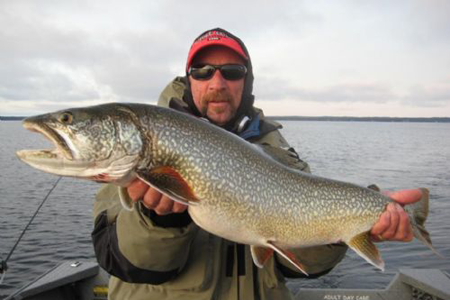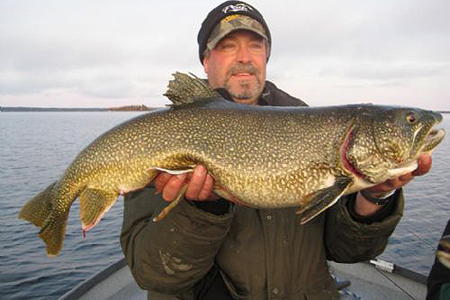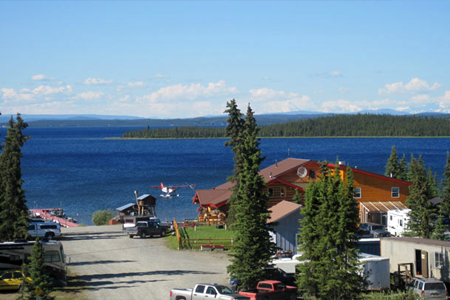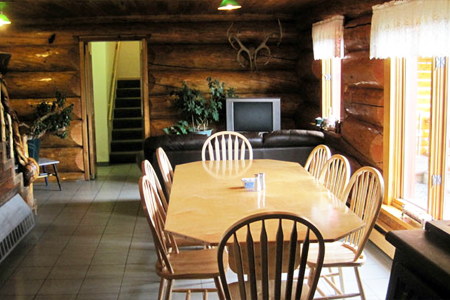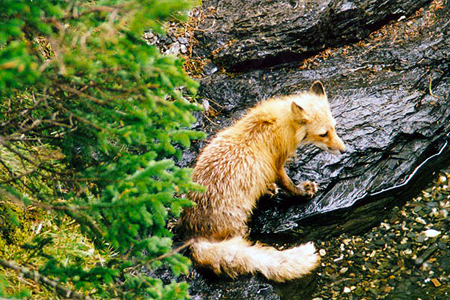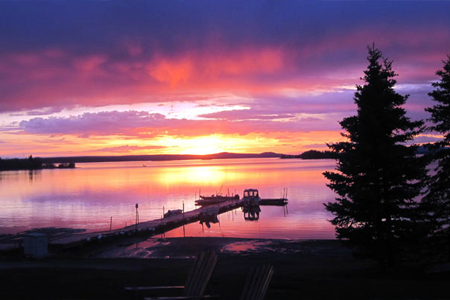 Alaska's
Louise Lake Trout
Includes
Guide service
Tackle and bait
Lodging
Meals
Pricing
The beautiful Lake Louise region offers a relaxing fishing trip for both beginners and master anglers alike. Unlike popular salmon fishing, this trip takes you off the beaten path and away from the crowd, providing a savoury taste of Alaska fishing. As far as we know, this is the only guided trip available in the Lake Louise area.
In the 1940's, Alaska's Lake Louise region was primarily used for hunting, fishing, and trapping. However, in the 1970's, the United States Army used it as a cold-climate survival training area. Today, the region is populated by approximately 50 full-time residents, so there is a relaxed and family-friendly atmosphere along with a wide variety of outdoor activities for visitors of every age.
You'll enjoy fishing such a giant expanse of three connected lakes, most notably for Lake Trout. Alaskan Lake Trout live an average 20 years, however they have been known to live longer than 50 years. They average 15 to 40 pounds and 24 to 36 inches making Lake Trout quite an exciting catch. Lake Trout also make for a tasty dinner fish if you prefer to catch and cook.
In addition to the amazing fishing at Lake Louise, you can expect to see a wide variety of wildlife, including the cormorants. The lake is currently the only known freshwater nesting site for these beautiful sea birds. In Autumn, caribou herds pass through the region, another breathtaking event.
Where it's at.

This trip begins and ends in friendly Soldotna, Alaska, home to the Kenai River and the world's largest Salmon catch.
What's included.
---
License and stamps
Both residents and non-residents age 16 or older must possess a Sport Fishing License for this trip. Licensing costs are included in the trip price and Fishing in the US will assist you in obtaining proper licensing before your trip.
Guide service
This trip is provided by Jim Rusk Fishing. Jim is a native Alaskan who has fished the Kenai and Kasilof rivers since he was a boy. He's been guiding anglers on Kenai Peninsula rivers since 1987. You will find his guide service and hospitality reflect strongly his long-lived passion for the area's fishing. Your guide is there to ensure you have a safe fishing trip.
Boat, tackle and bait
On this trip, you will fish from aboard a 20' hand-crafting Willie Boat powered by Yamaha. These boats are very wide, making them stable and roomy, so fishing is quite comfortable. You'll enjoy the Bentley seats, diamond plate flooring, plenty of dry storage and other features.
Lodging and meals
After fishing, make yourself at home in the oldest lodge on Lake Louise. Built by Tyonic Indians in 1953, the lodge itself is something to experience. It is a great place to relax and enjoy food, company and the day's fish tales.
Things to bring.
---
License and stamps
Fishing in the US will help you obtain proper licensing prior to your trip, but you must remember to bring it along.
For Alaska residents age 60 or older who maintain their residency you may participate in this trip without a Sport Fishing License, however you must possess an ADF&G Permanent ID Card. Permanent ID Card applications are available only at Fish and Game offices.
Shoes and clothing
More information, coming soon.
Food and drinks
More information, coming soon.
In your bag
More information, coming soon.
More fun to do.
---
The Soldotna area offers a variety of activities and the people will make you feel right at home. Exploring the Kenai National Wildlife Refuge is amazing, whether by hike or a scenic flight. Clam digging along the beaches of Cook Inlet can be fun for the entire family. Wildlife viewing is always an option, whether it is the exhilarating sight of a bear or the relaxing sound of the American Dipper. Also, glacier tours and snow skiing are less than a day away.