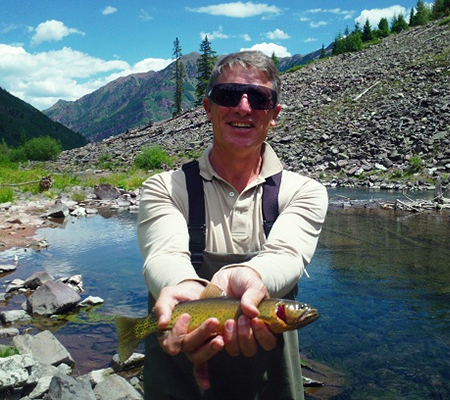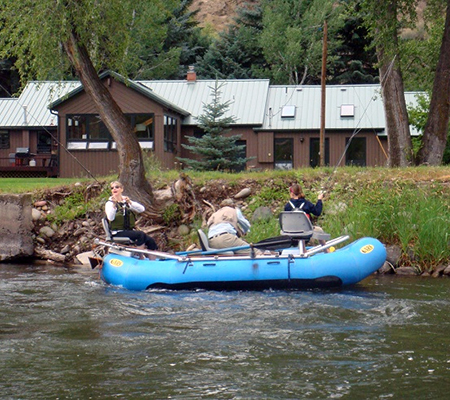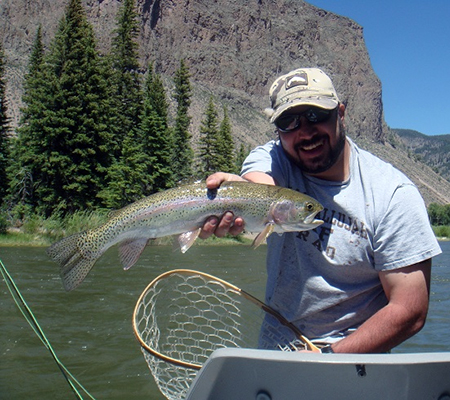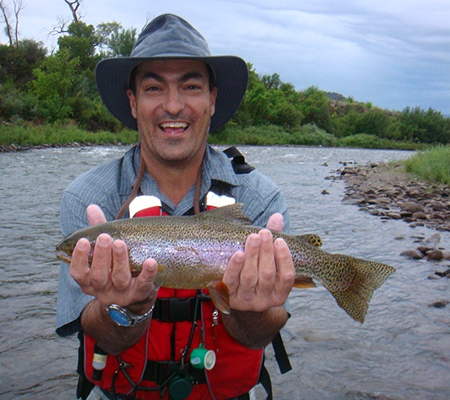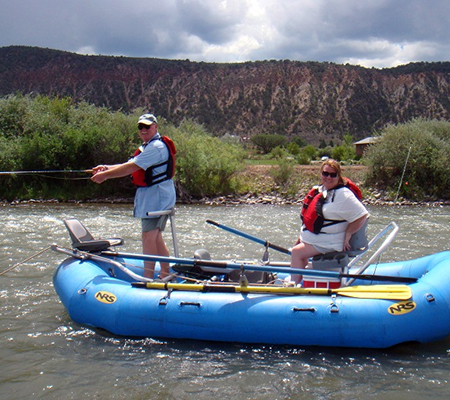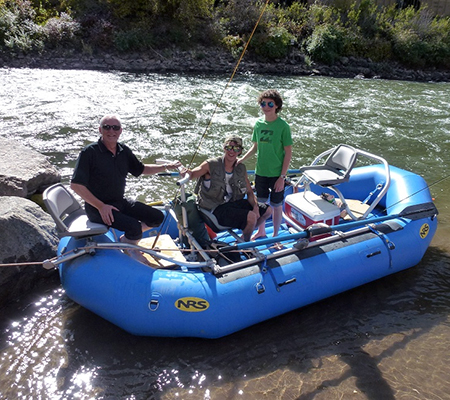 Colorado's
Roaring Fork Valley
Includes
Guide service
Boat, tackle and bait
Food and beverage
Species
Rainbow Trout
Trout
Pricing
If fly fishing on renowned Gold Medal river waters of Colorado is on your angling bucket list... well then, you've just found yourself the perfect fishing trip. This family-friendly fly fishing trip is sure to provide an exceptional experience and some wonderful memories for any fisherman.
Both Fryingpan River and Roaring Fork River have been awarded Gold Medal status in fishing. Known as the "Fork" to locals, Roaring Fork has also been classified as Wild Trout Waters, so it doesn't get much better. The Fork is best known for Rainbow and Brown Trout, but you may get lucky enough to catch a glimpse of the Snake River Cutthroat, Green Back Cutthroat or Brook Trout.
Roaring Fork Valley is certainly a place for outdoor adventurists. The 50 mile valley is a land of beautiful mountains and meadows, rich in culture and history. Most small towns in the valley offer unique cafes, bakeries and restaurants housed in refurbished storefronts from the mining boom in the late 19th century. Strolling these small town streets is delightful after a nice long day of fly-fishing.
Roaring Fork Valley is certainly one of Colorado's favorite places to stay and play.
Where it's at.
---
This trip begins and ends in the beautiful waters of Roaring Fork Valley, Colorado, a Rocky Mountain paradise rich in amazing outdoor opportunities.
What's included.
---
Shuttle service
This trip includes pick-up and drop-off from Aspen, Basalt, Carbondale, Glendwood Springs or any other location in the Roaring Fork Valley.
Guide service.
You'll experience Colorado fishing with experienced guides Adam Mink, Raphael Fasi and Patrick Gerig, all avid outdoorsmen who've been fishing Colorado rivers, streams and creeks for years.
Boat, gear and bait.
This trip includes all required equipment, from boots and waders to rods, reels and flies, however you are welcome to bring your own if you'd prefer.
Food and drink
Lunch and drinks are included with 6 and 8 hour trips while snacks and drinks are included with 4 hour trips.
Things to bring.
---
Fishing License
You won't need gear for this trip, but you will need to bring along your current state fishing license. To obtain a Colorado State Fishing License, visit Colorado Parks & Wildlife's Total Licensing System.
In your day bag
We recommend bringing along a small day bag for your own personal items and we suggest a camera being one of them. You'll want to remember your catch, of course, but you'll also want to capture the beauty of Colorado's amazing landscape.
Also, don't forget to pack your sunglasses and sunscreen as well as any medications if you need them.
More fun to have.
---
Aspen is considered by many to be the highlight of Roaring Fork Valley in Colorado and the city has something to offer everyone. If you're the more quiet type, consider nearby Basalt, Carbondale, Glenwood Springs or Snowmass Village. And don't forget the twin-summit Mount Sopris, another beauty of Roaring Fork Valley.
From outdoor excursions to family fun to exiting nightlife, Roaring Fork Valley is sure to satisfy your adventurous side.
Cancellation policy.
---
All deposits are non-refundable, however may be applied to a future trip if original trip is cancelled more than 7 days prior to trip date. Cancellations within 7 days of trip are non-refundable.